Investment Locations
Find the perfect place for your business to thrive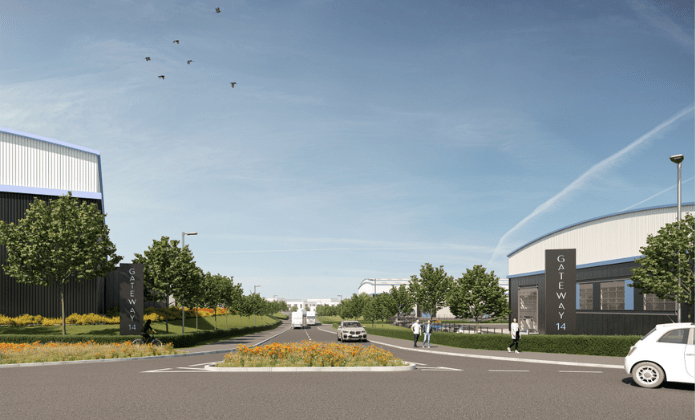 The designation of Gateway 14 and Port One in Mid Suffolk as part of Freeport East, alongside the Enterprise Zones at Eastern Gateway, Sproughton and the Food Enterprise Zone at Wherstead present a major opportunity for businesses to access support for them to invest and create new, high value jobs.
Including key sites:
Brantham Industrial Area
Copdock – Interchange 55
Eastern Gateway
Gateway 14 (Freeport East tax site)
Junction 56
Port One (Freeport East customs site)
Follow the link on the right for more details of the industrial estates and business parks clustered around the market towns. There are sites at:
Sudbury
Ballingdon Hill Industrial Estate
Chilton Industrial Estate
The Stour Valley Business Centre
Woodhall Business Park
Hadleigh
Hadleigh Enterprise Park
Lady Lane Industrial Estate
Notley Enterprise Park
Brantham
Brantham Mill Industrial Estate
Great Blakenham
Claydon Business Park
Hill View Business Park
Sproughton
Farthing Road Industrial Estate
Stowmarket
Atex Business Park
Buxhall Business Park
Charles Industrial Estate
Suffolk Central Business Park
Tomo Business Park
Wherstead
Woolpit
Lawn Farm Business Park
The Brickworks Industrial Estate
Woolpit Business Park
Other locations
Anglia Business Park
Bacton Business Park
Bull Lane Industrial Estate
Eye Airfield
Lion Barn Industrial Estate
Mendlesham Industrial Estate
The area also has many farm sites which host businesses.
To view the key for the map, simply click the icon located at the top left hand corner of the map.
<iframe src="https://www.google.com/maps/d/embed?mid=1Gao4ELLpmUjtpV0f5Li8z9t__kdEjlw&ehbc=2E312F&noprof=1″ width="640″ height="480″></iframe>