Industrial Estates and Business Parks
Opportunities to locate your business in Suffolk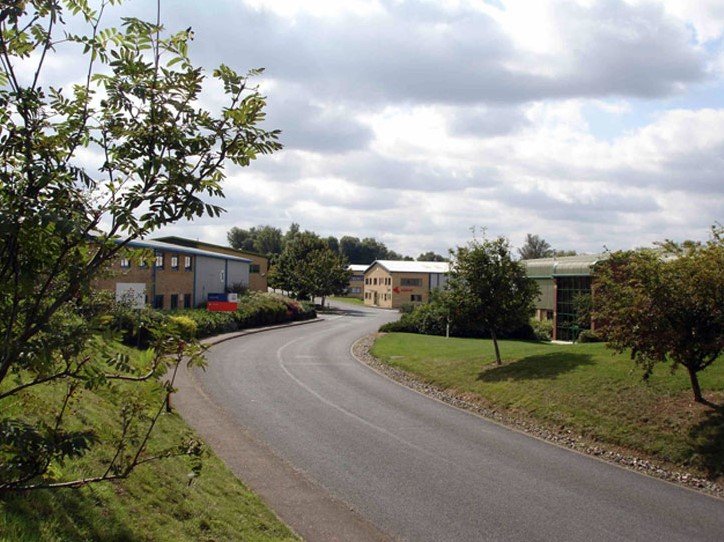 If you are interested in property at any of the locations below, take a look at the Local Agents page for contact details.
Claydon
Located five miles North West of Ipswich, Claydon is directly off Junction 52 of the A14 and only 20 minutes away from Felixstowe Docks to the East and The Midlands to the West.
Broomvale Business Centre: A 1990's rural office development situated on the B1113, only 0.6 miles from the A14 Claydon intersection.
Businesses include: IPRS  RMC Global  Broomvale Bridal Barns
Claydon Business Park: A 38-acre business park, home to manufacturing, distribution, and logistics companies.
Businesses include: Celestion International Ltd   Larkin Gowen Accountants    IS&G Steel
Claydon Campus: A development of 14 contemporary business units providing open plan office accommodation.
Businesses include: Strident Technology   Kingsfleet
Claydon Court Business Park: A small business park on the Old Ipswich Road.
Businesses include: Strident Technology Ltd   Kingsfleet Wealth Ltd  T.E.W. Solicitors
Hill View Business Park: Home to  commercial units and not for profit businesses, offering a long-term sustainable space with amenities including secure parking.
Businesses include: Toppesfield   MEAT Ipswich Ltd   It's Rocket Science
Hadleigh
Hadleigh is situated approximately 9 miles West of Ipswich, 12 miles North of Colchester and a short drive from the A12 and A14 trunk roads.
Cobbolds Farm business park: A small business park on the outskirts of Hadleigh on the Ipswich Road.
Businesses include: Beestons (Hadleigh) Limited  Kersey Freight
Pond Hall Industrial Estate: An industrial park located on Pond Hall Road on the outskirts of Hadleigh.
Businesses include: Z Spars UK   Cookson & Zinn   Hadleigh Castings Ltd
Lady Lane Industrial Estate: A large industrial estate with a variety of businesses.
Businesses include: Jim Lawrence   Challs International  Stuart Morris
Notley Enterprise Park: An ex WWII airfield, this small park is situated on the outskirts of Great Wenham and contains many automotive and storage businesses.
Businesses include: Thorington Joinery   R H Propaint   Hangar 53 Custom Motor Works
Needham Market
Located at the mid point between Stowmarket and Claydon with good access to the A14.
Lion Barn Industrial Estate: Contains a variety of industrial, open storage and commercial units.
Businesses include: Gipping Press   BTS Group   RSA Geotechnics Ltd
Sproughton
Sproughton is located just off Junction 54 of the A14, two miles from Ipswich, with ready access to the A12 and 30 minutes from the port of Felixstowe
Farthing Road Industrial Estate: An established estate with warehouse, light industrial and office space.
Businesses include: Hanson Ready-mixed Concrete   Geoquip Water Solutions Ltd   Fine Form Design Studios
Stowmarket
Located just off from Junction 50 of the A14, Stowmarket is 26 miles from the Port of Felixstowe, 12.5 miles from Ipswich and the A12, and 45 miles from the M11 linking to the wider motorway network.
Atex Business Park: An industrial / business park development in Stowmarket, located off Gun Cotton Way.
Businesses include: StopBreeze Ltd   Kings Cooling Solutions Ltd   Kwik Fit
Buxhall Business Park: Offering state of the art start up and micro business space in Buxhall, near Stowmarket
Businesses include: Green Gnomes  ONRG  Kevin Mayhew Publishing
Charles Industrial Estate: Located off Stowupland Road, this is a mixed use light industrial and commercial retail complex.
Businesses include: Eurofins Agroscience Services   Bishop & Miller  Taylors Flooring and Furniture
Suffolk Central Business Park: Suffolk Central is a new business park located to the west of the town, just three minutes from the main A14, and is a purpose-built, landscaped commercial hub.
Agents include: Fenn Wright  pen commercial
Stowmarket Business Park: Located on Needham Road, just off the B113 in Stowmarket, this park hosts a mix of companies.
Businesses include: Eastern Concrete Ltd    Cedarwood Veterinary Practice    Riverside Autos Ltd
Tomo Park: This park is home to a wide variety of businesses including manufacturers, wholesalers, distribution companies, offices and retail units.
Businesses include: Timberwolf   Michael Jay Tailoring  E & P Insulations Ltd
Sudbury
Located on the A134, Sudbury provides quick access to the M11 motorway and the A12 trunk road. A railway station provides service to London, Cambridge, Ipswich, and Norwich.
Ballingdon Hill Industrial Estate: Three units totalling 14,100 sq ft with each unit having its own individual office, toilets, on site parking and loading/unloading facilities.
Businesses include: Daro UV Systems   Sudbury Print Group  Whitehouse Solutions
Bull Lane Industrial Estate: This estate is located in Acton, near Sudbury.
Businesses include: Crestland Business Park  Aponic   Supreme Petfoods   Prosynth
Chilton Industrial Estate: 100 hectares, home to a variety of businesses including manufacturing, distribution, retail, hotel and restaurant.
Businesses include: The MEL group   Likewise Matting   Specflue Ltd
The Stour Valley Business Centre: A diverse range of offices, workshops and warehouse space. Parking and on-site café.
Businesses include: Enertech Systems Ltd   Luxstone by Neil Luxton   JustPicked Produce
Woodhall Business Park: Light industrial units, located on the outskirts of Sudbury.
Businesses include: Indigo Ross   Cockx (Sudbury) Ltd   Caribbean Blinds
Woolpit
Woolpit is located just off the main A14 corridor, giving easy access to both the Midlands and the East Coast Ports.
Brickfield Business Park: A small industrial estate adjacent to the A14, on Old Stowmarket Road in Woolpit.
Businesses include: Gaia Underfloor Heating   Westcoast Window Systems Ltd   Deben UK
Lawn Farm Industrial Park: A small industrial park located in Venture Road
Businesses include: TruckEast – Scania   Precon Products Ltd   Bacton Transport
Woolpit Business Park: The park covers an area of approximately 100 acres and is home to a variety of businesses.
Businesses include: Buuk Infrastructure   Limagrain   Adanac
Other locations
Anglia Business Park: A location with light and general industrial and office spaces near Wattisham.
Bacton Business Park: Four units for light industrial use, storage, and distribution.
Brantham Mill Industrial Estate: An established rural industrial estate on the banks of the River Stour.
Orion Business Park: An established Business Park at Great Blakenham accessed off Addison Way, within a short distance of the A14.
Mendlesham Industrial Estate: An established estate located 1.5 miles to the south east of Mendlesham.
Wherstead Park: Flexible open plan and private office space, with kitchen facilities, and free on-site parking.